About Supplies to Please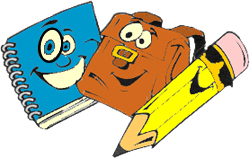 Our History
Supplies to Please was founded by two moms, Michelle and Joanne, as a way to eliminate the frustration and endless hours spent school supply shopping and to guarantee that their children had all the exact items requested by their teachers. The goal of creating a more efficient way to purchase school supplies was met when Supplies to Please was born. Together the pair completely revolutionized school supply shopping in their Westchester County, New York community. Since 2006, Supplies to Please has provided more than fifteen thousand prepackaged school supply kits to public and private school students throughout New York and Connecticut. Our reputation for personalized customer service, attention to detail and affordability is appreciated by teachers and parents alike.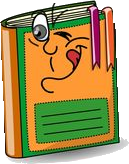 Today
Supplies To Please has grown since its start, primarily through word of mouth recommendations and referrals from satisfied schools who have worked with us.   Our PTA customers are thrilled not only with the flexibility of our programming and quality of supplies received, but also with our accessibility, understanding of and prompt responsiveness to their needs. They know they can rely upon Supplies To Please to provide students with all of their exact, teacher requested supplies, through a program that demands little volunteer time and is easy to run.  Our customers are confident in our knowledge of the marketplace and our familiarity with the needs of competitive school districts. We are regularly complimented on our discerning eye for quality products, our availability and our "hands on" approach to customer service. The Supplies to Please experience is one that truly pleases!
Why Supplies to Please is Different?  See How the Program Works!
Contact Us to learn more about our programs

We GUARANTEE to please!